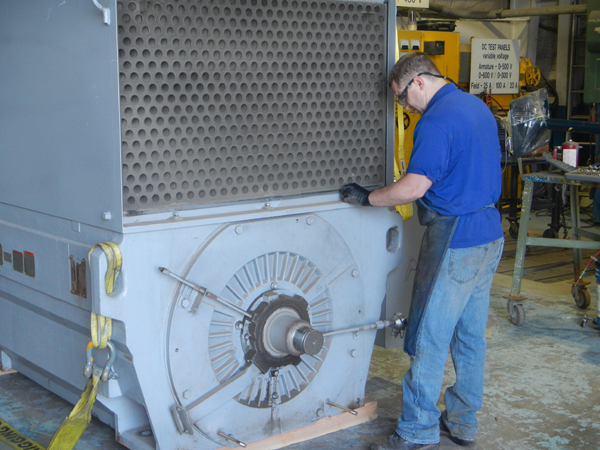 According to the Nevada Mining Association, Nevada leads the nation in gold production and is the fourth largest gold producer in the world. In addition to gold, Nevada is also an important contributor of other ores such as silver, copper, opals, dolomite, limestone, gypsum, opals, salt, silica, and many more.   The mining industry in Nevada creates thousands of jobs, and millions of dollars in revenue to local communities.
The mining industry is vital in sustaining the Nevada economy, and making sure those mines stay up and running is what we do here at Priest Electric – in fact, we consider it our specialty!  We employ company representatives who live in those Nevada mining communities, and are dedicated to supporting those mining operations.  Our trucks practically run non-stop to provide door to door pick up and delivery – which includes emergency after hours service.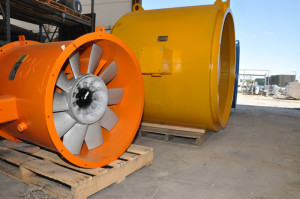 We provide repair services for electric motors, pumps, gear boxes, fans, shakers – and any other type of rotating equipment used in mining operations.  In addition Priest Electric has a full compliment machine shop that allows us to repair or re-build many important components including shafts, sleeves, and any other worn or damaged metal parts. Our pump division provides mechanical seals and packing. Priest Electric also has a specific division dedicated to the re-building and repair of underground mining ventilation fans.
For over 40 years Priest Electric has partnered with many Nevada mining operations to provide not only troubleshooting, diagnosis, sales and service, but ongoing training.   Several times per year, our experts will provide workshops on packing, seals, motor maintenance, and proper motor lubrication.
If you are in the Nevada area, in or out of the mines, and need help with any type of rotating apparatus, please don't hesitate to call Priest Electric.
Call 208-459-6351  or Toll Free:  800-234-4089